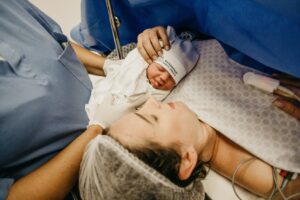 Newborn health care is critical for the proper development of children. Neonatal screening tests are essential to achieve an early diagnosis that allows establishing appropriate treatment for a disease as soon as possible, preventing or reducing the symptoms.
Inborn errors of metabolism are diseases caused by a genetic defect resulting in the absence or insufficient amount of an enzyme.
This enzyme deficiency prevents the body from assimilating certain compounds, leading to a toxic accumulation of them or that certain essential metabolites are not properly synthesized. Its consequences are usually serious and are associated with a high morbidity and mortality in pediatric age.
In seemingly healthy babies, these tests allow early detection of inborn errors of metabolism or other types of rare diseases. Thus, we avoid delays in the diagnosis that are estimated to be between 5-10 years and that might compromise both health of the child, by hindering its correct treatment, as well as the well-being of parents, since such delay implies a family and emotional overload that is difficult to manage.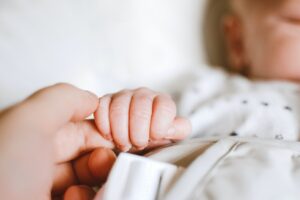 A positive tests result provides an early diagnosis that allows to:
1) Assess the severity of your child's disorder
2) Know how it can affect his/her development
3) Select the most appropriate management so that your child's quality of life is affected as little as possible
Faced with symptoms of a disease in the newborn, an early diagnosis allows treatment to be quickly implemented being more effective. When symptoms are unclear, a genetic test can facilitate the diagnosis and avoid delays. Here we show the most common types of genetic tests for newborns.
Types of genetic tests in neonatology
1. NEWBORN SCREENING TEST
There are hundreds of different genetic metabolic disorders. Newborn screening tests allows their early detection providing specific treatment and avoiding development of physical and/or cognitive problems in the child.
2. NEONATAL GENE PANELS
They allow to analyze the most frequently genes affected in the newborn to look for the cause of a disease and even to expand the search to the entire genome on cases difficult to diagnose.
3. EXOME/GENOME including MITOCHONDRIAL GENOME
For diagnosis of difficult cases, the study of the exome (including up to 20,000 genes) or genome (100% of DNA including regulatory regions) may be used. In addition, there are up to 18 diseases related to genes located in the mitochondrial genome and many others associated with mitochondrial metabolism, so mitochondrial genome study can also help to diagnose complex cases.
4. NEWS…
At CONGEN we are continually updating our products and offer new services once there is clinical evidence of their usefulness. Ask us about new advances and developments.
If you want more information about genetic studies in Neonatology